Job Evaluation
What will the module help you with?
The module uses a unique methodology that allows you to objectively evaluate the complexity and strain of the activities performed by individual job positions and, based on the achieved point value, to classify the job position into a salary / wage rate - tariff class. It supports the internal fairness of the wage system and determines the relationships between positions according to clearly defined criteria.
The module is suitable for everyone who wants to:
promote the internal fairness of the salary / wage system
to objectively and fairly evaluate job using a unique methodology for job evaluation reflecting all requirements resulting from legal regulations
compare individual job using a set of defined criteria
use the methodology for classifying job into salary / wage rates - tariff classes
Basic functions of the module
job catalog management
job evaluation according to the methodology
supporting the evaluation approval process
rating history
overview and comparative output reports in MS Excel and PDF format
interface for automatic connection to the personnel system
View the application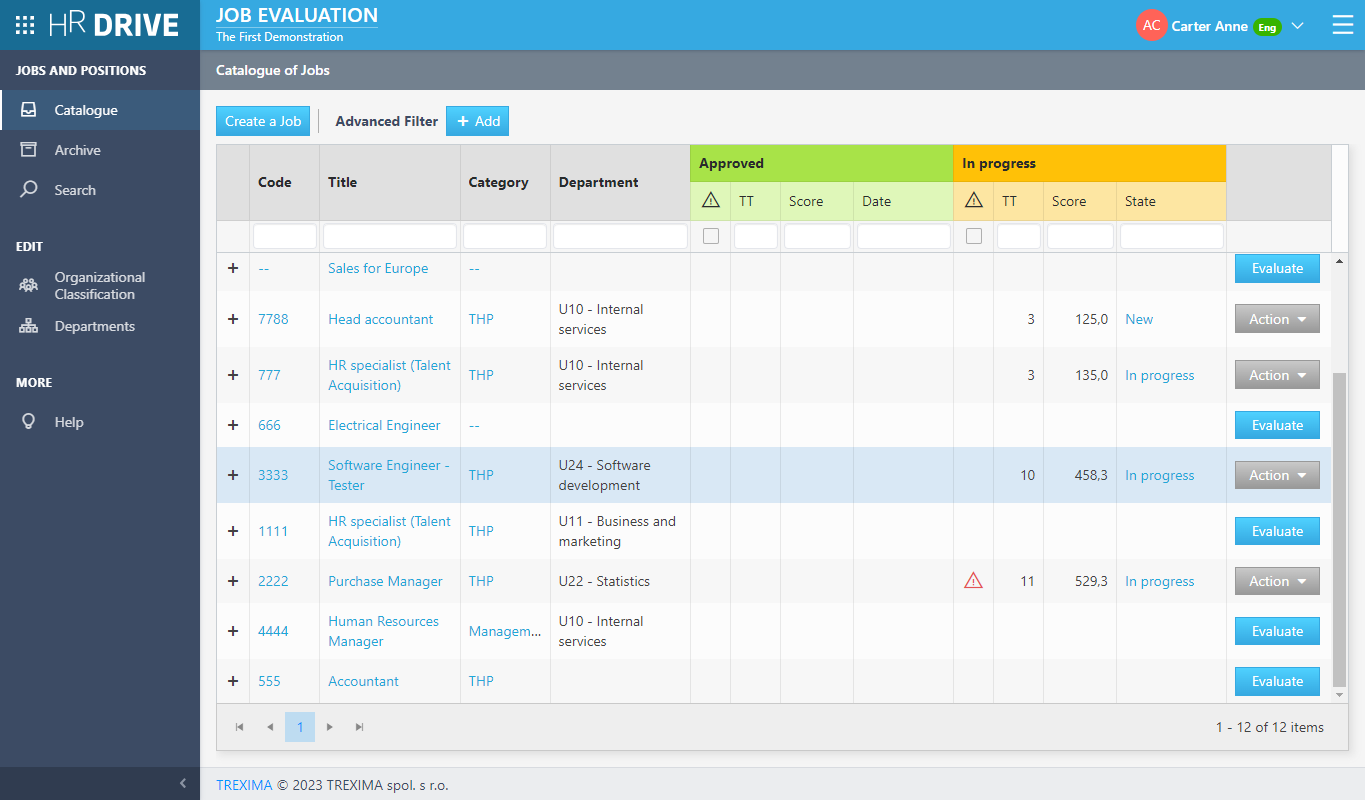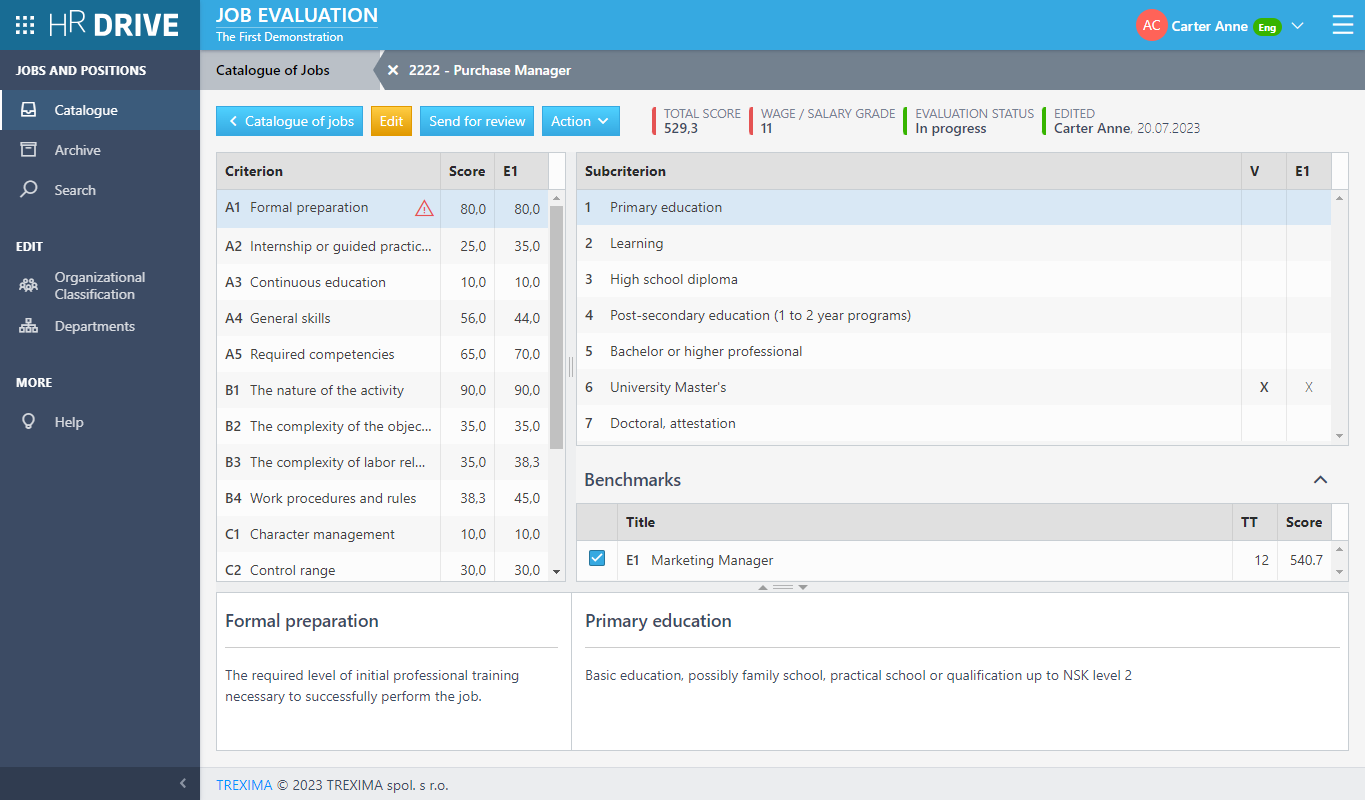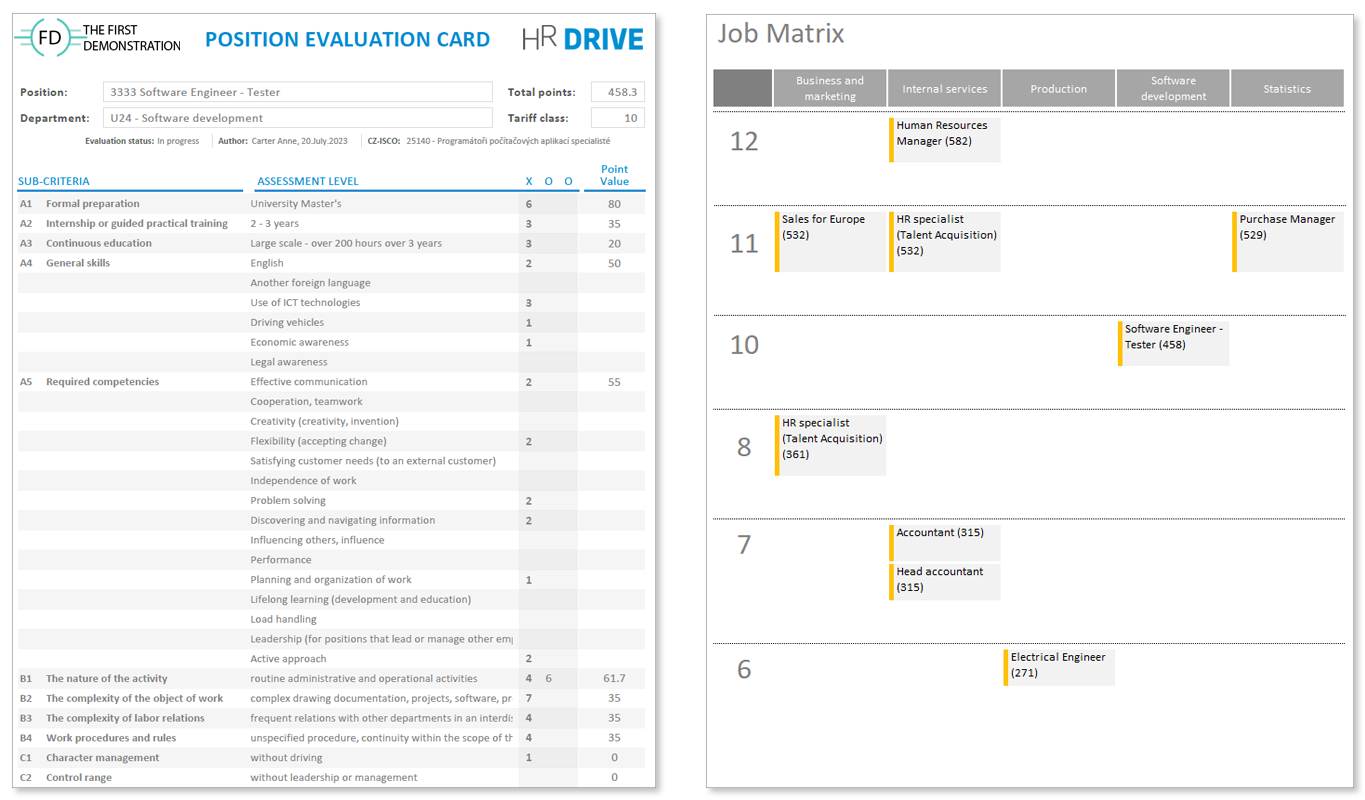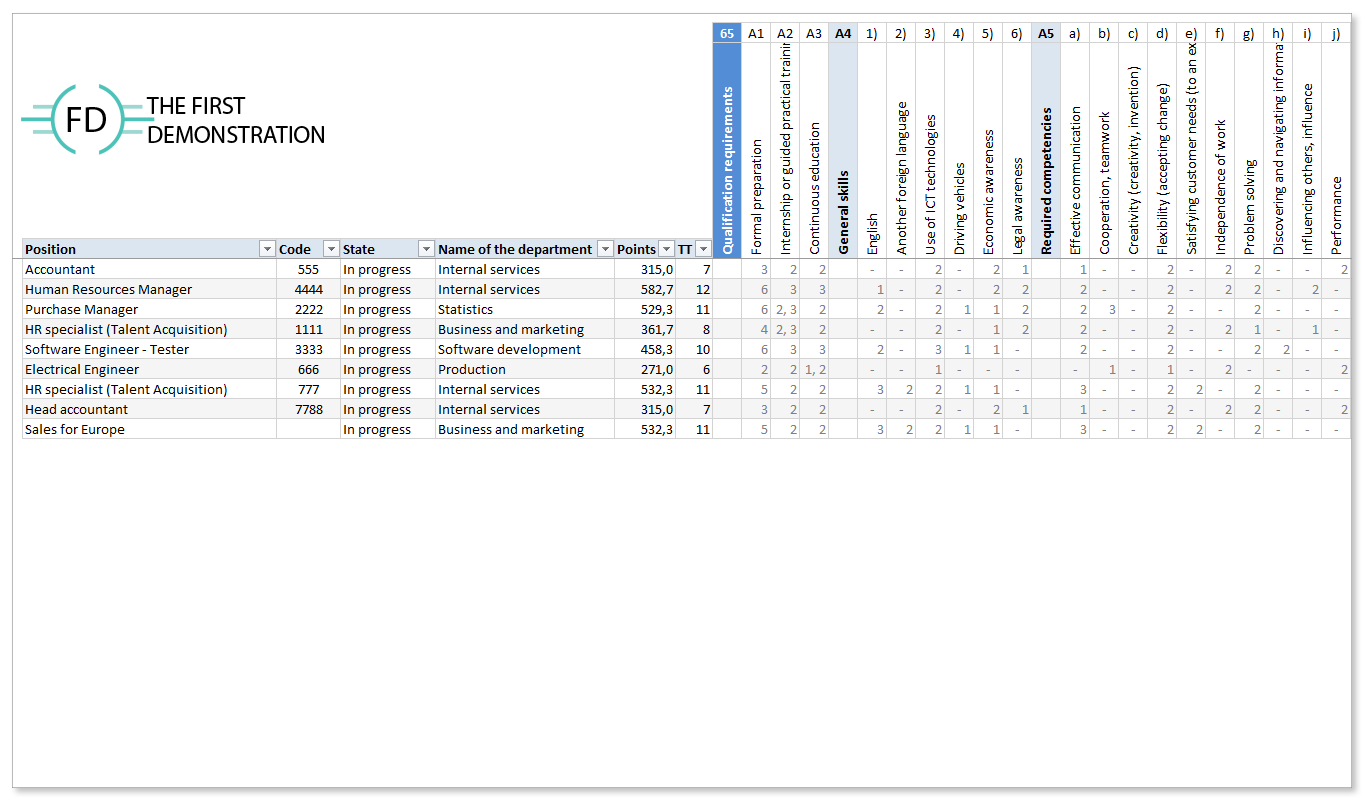 What are you most interested in?
Typical users of the application are HR professionals and managers. The application includes a function for setting roles for individual types of users.
Users work with HR DRIVE via an internet browser. No need to install anything. All modern internet browsers are supported.
The individual modules are interconnected and share data with each other. However, linking does not prevent the client from selecting and using only the module(s) they need.
No, there are no number limits set within the application or within the individual modules that would limit their use.
All communication between the user and HR DRIVE is encrypted. Our servers are located at a provider that is certified according to ČSN ISO/IEC 27001:2014 (information security management system).
It is really easy. We will make HR DRIVE available to you with all basic functions for 14 days. You don't have to pay anything, just contact us.
Both technical and methodical support from experienced advisors is available to all users.
The application is offered in the form of a one-year license lease with automatic renewal. Implementation is combined with consulting support. Just contact us, we will arrange the details with you.
Are you interested in our application? Try HR DRIVE for free.
Interested in this product?